BRC's Rebar Cut and Bend Service offers homeowners, artisans, contractors and project managers significant cost savings through increased efficiencies in construction speeds, wastage reduction and lower bending costs. Additional benefits of the service include consistency in quality, "just-in-time" delivery, reduced storage, compliance with steel bending radius requirements and lower overall cost.
Custom Cut & Bent Shapes
Rebar is custom-cut & bent to the required lengths and shapes, according to Bar Bending specifications or engineers' Bar Bending Schedules, and prepared for delivery to site in individually tagged bundles.
A Bar Bending Schedule is a chart showing the shapes and dimensions of every reinforcing bar and the number of bars required on a particular job for the construction of a reinforced concrete structure.
BRC West Indies Ltd. supplies Cut & Bent Steel to BS8666:2000. Click to see the Shape Codes
Standard Cut & Bent Shapes –
Available from Stock for General Construction
For your convenience, we offer a selection of Standard Cut & Bent shapes available from stock supplies as follows: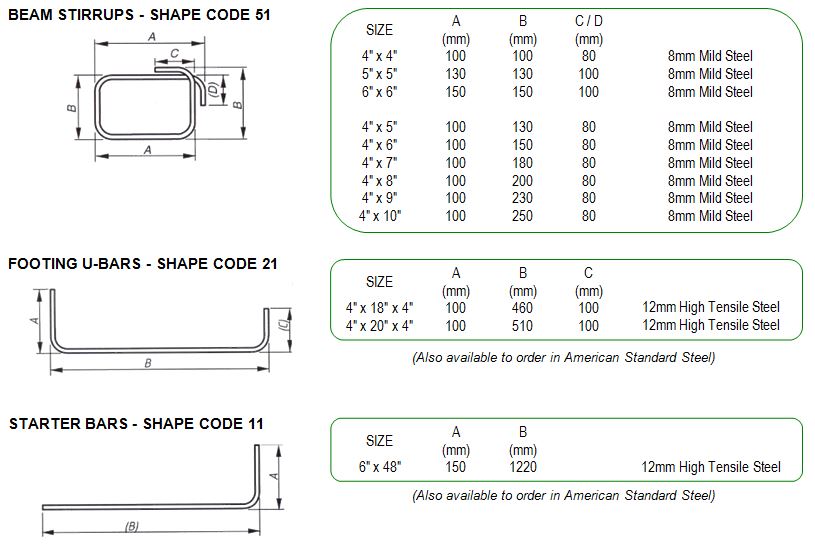 Click to View Our Flyer