Permashield® Colonial Shutters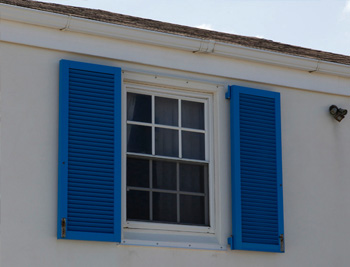 Permashield® Colonial Shutters combine the decorative appeal of traditional shutters with excellent hurricane protection against wind-borne debris.
These shutters are side-hinged for great visual appeal and easy closing. For slightly wider spans, bi-folding panels can be used to cover these openings.
Colonial shutters are hurricane-rated, and virtually maintenance-free. Each shutter is custom-fabricated to your specifications and a durable powder coating finish is applied for superior weather resistance; a wide range of colours is possible.